From Plumber to Electrician to Scaffolder…
This month, we want to shine a light on Ionut Lebu, and he truly deserves it. Ionut is reliable and works incredibly hard. He does what he says, always ready to help his fellow colleagues. He has been with us as a scaffolder since September 2019, and he has been living and working in the Netherlands since the end of 2016. Originally from Romania, he has built a whole new life here. His life motto is: look forward, not backward. We interviewed Ionut briefly to ask about his experiences. (Dutch: De betekenis van het woord scaffolder is steigerbouwer, we hebben dit artikel zowel in het Engels als in het Nederlands geplaats zodat zowel onze Engelse als Nederlandse (potentiële) werknemers het kunnen lezen.)
Can you start by telling us a bit about yourself?
"My name is Ionut Lebu. I am 40 years old and have been married for ten years. My wife and I have an 11-year-old son. In my free time, I enjoy listening to music and spending time with my family and friends. I originally come from Romania and lived there until 2016. In Romania, I went to school to become a plumber and later pursued training to become an electrician."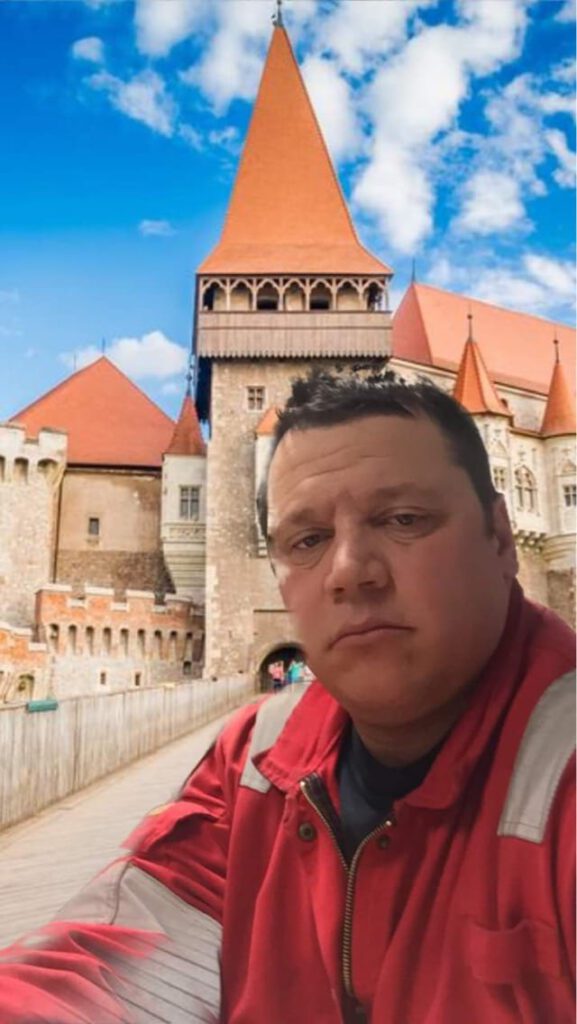 Could you share your previous work experience?
"In Romania, I worked as a plumber for about three years, and afterward, I worked as an electrician at a Romanian airport. I worked on electrical systems at the airport and on the airplanes themselves. I also worked in scaffolding for a while in Romania, but I stopped when my son was born. I wanted to spend more time with him. Shortly after, we moved to Germany, and I worked as a construction worker for a while. When I came to the Netherlands, I returned to scaffolding."
Stability and Continuity as a Scaffolder
"In my work as an electrician, I noticed that the projects were often short-term, and there would be periods without work. Scaffolding projects, on the other hand, were much longer, and I could seamlessly move from one project to another, allowing me to work as many hours as I wanted. There was more work in scaffolding, so I didn't have to wait in between jobs."
"What I appreciate about TDC is the stability and continuity they provide. I started during the COVID-19 pandemic, and many people lost their jobs. Initially, I would have been in the same situation, but they quickly found me a new opportunity at Henisol, so I never had a period without work."
What do you like and dislike about working as a scaffolder?
"Well, I once had an experience where I was sent to a project, and it smelled really bad, like there was a carcass somewhere nearby. Those few hours we spent there were tough and long. That's the only thing I didn't like so far. Apart from that, I enjoy the work, and I get along well with my colleagues. I like the physical aspect of the job."
"Furthermore, it's fulfilling to build something with my colleagues. Last but not least, there's no shortage of camaraderie at work. We share a lot of laughter and jokes among colleagues. This makes the job enjoyable, and time flies."
Do you find the job physically demanding at times?
"To work as a scaffolder, you need to be physically fit because it can be demanding at times. The physical strain can also depend on the materials used for the scaffolds. I plan to continue doing this work as long as I'm physically capable. If that changes, I would consider retraining for a different job."
"Additionally, I plan to take a Dutch language course soon. I think I can benefit a lot from learning Dutch well."